Thanks to advances in orthodontics, there are now a variety of treatment options to align your teeth and improve your smile. During your initial consultation, our orthodontists will discuss the pros and cons of your options with you to help determine which type of treatment is right for you.
Clear braces and metal braces are both used to correct the same orthodontic problems, including crowded and crooked teeth, gapped and spaced teeth and bad bites. While both options have their benefits and drawbacks, the best option for each individual patient depends on a number of factors, such as the severity of the dental issues, personal preferences and lifestyle.
Clear Braces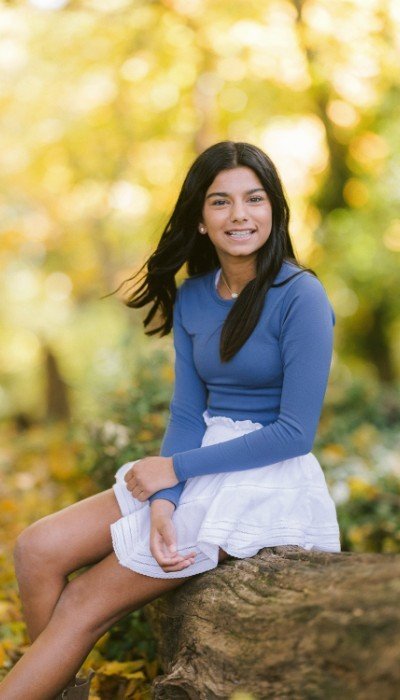 Clear braces are similar to metal braces, in that they involve the use of brackets and wires to align your teeth. However, they are designed using tooth-colored materials to be more discreet.
Pros of clear braces include:
Aesthetics – The clear, ceramic material used to make the braces is much more discreet, allowing you to maintain a more natural appearance during treatment. This is particularly beneficial for adults or older teenagers who may feel self-conscious about wearing visible metal braces.
Comfort – The ceramic material of the braces is smooth and does not have sharp edges that can cause discomfort or irritation. Clear braces are typically less irritating to your gums and cheeks than metal braces.
Durability – Clear braces are made of a strong, durable material and can withstand normal wear and tear.
Cons of clear braces include:
Cost – The cost of materials and the manufacturing process of your braces may make them more expensive than traditional metal braces.
Staining – Clear braces may become discolored over time, especially if you frequently consume foods and drinks that stain. You may need to be extra vigilant in keeping your braces clean and maintaining a good oral home care routine while wearing clear braces.
Fragility – While clear braces can withstand normal wear, they are more fragile than metal braces and are more prone to breakage. Patients wearing clear braces must be careful not to bite into hard or crunchy foods that could damage the braces.
Metal Braces
Traditional metal braces have been used to straighten countless patients' teeth over the years. In fact, nearly everyone is a candidate for metal braces.
Pros of metal braces include:
Affordability – Metal braces are typically less expensive than clear braces, making them a more cost-effective option for many patients.
Durability – Metal braces are made of a strong, durable material that can withstand normal wear and tear.
Versatility – Metal braces can be used to treat a wide range of orthodontic issues, from minor to more complex problems, and are often the most effective treatment option available.
Cons of metal braces include:
Aesthetics – Metal braces are highly visible and can be a source of embarrassment or self-consciousness for some patients.
Discomfort – Metal braces can cause discomfort or irritation to the gums and cheeks, particularly in the first few weeks of treatment before your mouth adjusts.
Maintenance – Patients with metal braces must be diligent about keeping their braces and teeth clean to avoid problems such as tooth decay or gum disease.
We invite you to contact Shirck Orthodontics today to learn more about clear braces and metal braces in Pataskala, New Albany, Westerville, Newark and Powell, Ohio, and schedule your appointment with Dr. Jeff, Dr. Soo or Dr. Betina. We look forward to helping you find the right orthodontic treatment and achieve your dream smile!