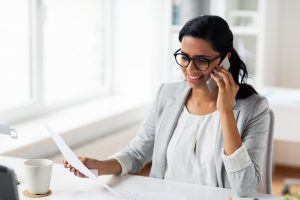 At Shirck Orthodontics, Dr. Jeffrey Shirck prides himself on making a beautiful smile affordable.  Dr. Shirk, along with Dr. Soorya Srinivasan and Betina Grehs-Porto, DDS is pleased to offer absolutely complimentary consultations, payments that fit anyone's budget, low down payments and zero interest financing.  Our orthodontists also go a step further by being Premier Providers for most PPO Insurances, which should be a relief for your pocketbook!
To Insurance or Not Insurance
What does this mean for you? Unfortunately, many orthodontic offices actually do not accept orthodontic insurance and therefore place the responsibility for payment on the patient who will also be responsible for collecting from the insurance company. In other cases, some orthodontic offices do 'accept' your insurance, but the doctor is not actually a participating provider with the insurance company, leaving you out in the cold to fend for yourself.
As a result, you are then unable to receive the maximum benefits offered by your insurance plan (i.e. having a lower or "capped" treatment fee with greater insurance coverage). The good news is, you won't need to worry about that when you come to our orthodontic practice for services for yourself or your family members. Some of the services we are pleased to provide include the following:
-Braces: Clear or ceramic, same-day braces, traditional braces.
-Clear Aligners: in-house clear aligners, Invisalign® clear aligners, Invisalign Teen® clear aligners.
-Orthodontic Appliances: Carriere® Distalizers, Forsus appliance, Invisalign® retainers, lower expanders, palatal expanders, retainers, spring aligners, tongue cribs, thumb cribs.
-Orthodontic Emergencies: General soreness, loose brackets or bands, poking wires or irritations, lost separators, broken or lost aligners.
The Shirck Orthodontic Difference
In fact, at Shirck Orthodontics, our goal is to make sure that your experience at our office makes you smile with confidence!  At your complimentary consultation, you will learn how we ensure that our patients receive the highest possible service and care at the most affordable treatment fee. We invite you to visit our team at one of our convenient locations in Powell, Newark, Westerville, New Albany or Pataskala, Ohio.
As November slowly comes to a close, we also want to let every single one of our patients know how much we appreciate working with you to create the healthy, beautiful smile you have also wanted. We are thankful for each of you and look forward to helping you with your dental needs as this year comes to a close, remember, now is the time to make the most of your dental insurance benefits for the year!