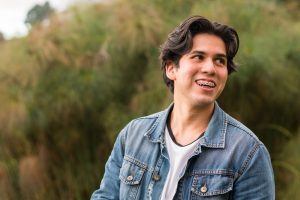 Dr. Shirck and the team at Shirck Orthodontics welcome patients from the communities near Sunbury, Johnstown and Gahanna, Ohio. Did you know that our New Albany office is only 5 to 10 minutes from the Westerville area?  This is exciting news for anyone considering getting braces in our New Albany office. 
What Sets Us Apart
Our highly rated Shirck Orthodontic team works very closely with many general dentists in Powell, Newark, Westerville, New Albany or Pataskala, Ohio, to ensure that your orthodontic care is perfectly coordinated. If you're wondering what this means for you and your family, simply put, Dr. Shirck will take the time to communicate with each Westerville orthodontic patient's general dentist to ensure that he or she is aware of the orthodontic recommendations, treatment plan and any other oral health recommendations.
Keep in mind that Shirck Orthodontics is in-network with most PPO plans.  This great benefit will allow Westerville orthodontic patients to receive a significant reduction in price for braces.  Dr. Shirck also offers other ways to make braces affordable which include very reasonable payment options, low down payments, zero percent in-office financing, and multi-family discounts.  Give our New Albany office a call at your earliest convenience to take advantage of these great opportunities!
Your Top-Rated Orthodontists in Columbus, OH
Our Shirck Orthodontics teams are pleased to provide personalized care with the most treatment options of any practice, and you'll see that we do it in a way that keeps everything simple, easy, and affordable for you. Our goal is to make sure that you and your child not only leave our office with the beautiful smiles you have always wanted but that you also enjoy the entire process as well. This matters to our team and sets us apart from other orthodontic practices.
Why not make your dream smile a reality with our Shirck Orthodontics team? Our fun-loving orthodontists offer a variety of orthodontic treatments that will straighten your teeth so that you can rock a confident, healthy smile you will be proud to show off. Come on in, sit back and stay awhile while our dedicated team works to give you the personalized care your smile deserves.
Call To Schedule a Consultation
We invite you to come in and visit us at one of our convenient locations nearest you: Powell, Newark, Westerville, New Albany or Pataskala, Ohio. Our team works hard to make sure you are happy with your smile results!