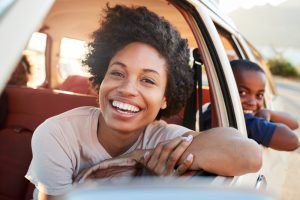 Celebrities like Tom Cruise, Myleene Klass and Faith Hill have all worn the hidden brace system. Royalty too has benefitted from the system, with both Prince William and his lovely lady Kate Middleton sporting the braces for straighter smiles to befit future monarchs.
What is all the fuss about Incognito lingual braces?
Incognito braces is an exciting option that Shirck Orthodontics has been offering in our office for our patients looking for braces that can't be seen. This exciting technology allows Dr. Shirck to achieve incredible results without having anyone know that you are even wearing braces!  Incognito braces are customized for the inside of your mouth and are carefully fitted to the back of the teeth instead of the front as is typical with traditional braces. Wires and brackets, although they are unattractive, are also a great deal better at moving the teeth more effectively and much faster than with removable aligners. Incognito braces mean you have the best of both worlds; effective movement that is also completely invisible.
What can be treated with Incognito braces?
Whether you are a celebrity, royalty or regular person, you might have orthodontic problems anyone can suffer from, which may be ruining your smile and affecting your self-esteem negatively. Incognito braces can correct many different orthodontic conditions, as it has a greater level of tooth movement and control than popular removable aligners do. Some of the problems Incognito braces are able to correct include:
Crossbites
Twisted teeth
Crooked teeth
Overbites
Gaps
Crowded teeth
Misalignment
How do I keep my teeth healthy while wearing braces?
Brushing between your teeth and the orthodontic brackets is just as important when wearing braces on the backs of your teeth as they would wearing them on the front. Food can still get stuck in the braces, leading to tooth decay if left unchecked (which is why daily oral hygiene care is so important, especially while straightening your teeth). Using small interdental brushes is a good way of removing this build-up to prevent tooth erosion, and followed by washing your mouth out with an antibacterial rinse is also advisable. Taking good care of your teeth while wearing your Incognito braces will help ensure that your teeth are strong and healthy in time for your grand unveiling.
If you are interested in wearing Incognito braces and are looking for more information to help you make an informed decision, we welcome you to make a complimentary consultation with our Shirck Orthodontics team. Dr. Shirck wants to make sure that you have a variety of options to choose from when selecting the right course of orthodontic treatment for your needs. When you call to schedule your consultation, just let one of our friendly staff members know that you are interested in learning more about our Incognito treatment option on your first visit. You might be surprised how excited this prospect can make you when it comes to improving your self-confidence! Call 614-855-9110 today!