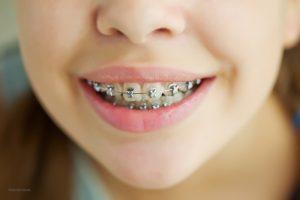 At Shirck Orthodontics, each treatment plan is customized according to your child's needs. During the initial evaluation, Dr. Jeff, Dr. Soo, or Dr. Betina will complete an oral exam and discuss whether your child will require an orthodontic appliance — anything from clear aligners, retainers, expanders, cribs, etc. — to achieve the optimal results. It's important to know that not every patient will need a separate appliance. Every recommendation that is made is based on your child's unique, individual circumstance. We are the children's orthodontists of choice in Granville, Powell, Newark, Westerville, New Albany or Pataskala, Ohio.
Each Orthodontic Appliance and What They Do
Not every patient will need a separate orthodontic appliance. Every recommendation our dentists, Dr. Jeff, Dr. Soo, or Dr. Betina make, is based on your child's unique situation. Our orthodontic appliance services are vast and each one offers its own orthodontic treatment:
Carriere Distalizers
It corrects an overbite without having to bring the lower teeth forward.
It's used at the beginning of treatment when there are no competing forces in the mouth.
Forsus Appliance
This is reserved for more severe cases.
It can provide the needed pressure and guidance while still allowing for a full range of motion.
It works with existing braces and wires, and doesn't require external apparatus (headgear).
Invisalign Retainers
This is a custom-made piece that fits over the teeth to keep them from shifting out of alignment.
Because they are clear, they can be worn discreetly.
Retainers
This appliance fits over your child's teeth to keeps them from moving out of alignment.
In addition to the Invisalign clear retainers, we offer Hawley retainers and fixed retainers to keep teeth in their proper position.
Palatal Expanders
This is the first step to a straighter smile.
It eases crowding and makes room for the patient's top and bottom teeth to fit together.
 Lower Expanders
Similar to the palatal expander, a lower expander treats crowding in the mouth so that care with conventional braces will be more effective. Note: not every patient who needs braces will need a palatal or lower expander.
Spring Aligners
Used to provide modest correction to front teeth that have moved slightly out of alignment.
These are good at providing preventive care in cases where teeth might potentially shift in the future.
Tongue Cribs
Mostly for our young patients.
These prevent the tongue from pressing against the front teeth when swallowing by keeping it completely away from the teeth.
Typically, patients only have to wear a tongue crib for a few months before braces treatment can begin.
Thumb Cribs
These are designed to prevent young patients from behavior that can affect the alignment of their teeth, specifically targeting thumb sucking behavior.
After treatment with a thumb crib is complete, braces treatment can begin.
It's important to remember that there are two phases of treatment when it comes to orthodontic care. Why? Your child's mouth is a very complex system and requires the utmost care. Certain parts of their mouth rely on other parts. It's much like a machine – each part needs tending for the whole system to operate properly. Whether your child is being treated by our skilled orthodontists or one of our exceptional support staff, Our entire dental teams take the utmost care in providing a relaxing experience and professionalism that you just can't find anywhere else!
 Schedule an Appointment
For the best orthodontist in New Albany, Westerville and Pataskala, look no further than Dr. Jeff, Dr. Soo, or Dr. Betina. We're proud to serve our neighbors in Granville, Powell, Newark, Westerville, New Albany or Pataskala, Ohio.