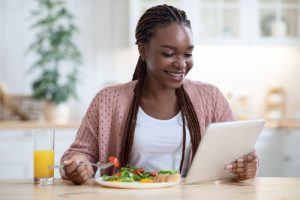 Finding a good orthodontist can sometimes be like trying to locate a veritable needle in a haystack. Some orthodontists may portray themselves as much more polished than others, sometimes fabricating or "fluffing" their educational backgrounds, professional memberships, and other pertinent information that you might base your fact-finding mission on. The good news is, what you might not know is that finding a good orthodontist is easier than you think, it just takes a little motivation and some time!
Locate Your Family's Orthodontist Using These Steps
Just like picking out a trusted doctor for your family's overall health needs, searching for an orthodontist can be just as difficult. It's definitely a process and one that takes some time. Luckily, our team is here to offer you some helpful tips on how you can find the orthodontist that's the best fit for your family. Our teams in Granville, Powell, Newark, Westerville, New Albany or Pataskala, Ohio, are serious about taking good care of our patients, and it's important whom you see for treatment to get your orthodontic needs met.
Step 1 – Take the time to ensure that every orthodontist you consider is actually a specialist. Your goal is to find specialists who have graduated from an accredited orthodontic program and belong to the American Association of Orthodontists. Additionally, the American Board of Orthodontics lists orthodontists who have gone one step further and become board certified. Always, always, always ask these two simple questions: "Are you a specialist?", followed by, "How long was your specialty training?"
Step 2 – It's a good idea to check referrals from other specialists in the area, especially oral surgeons. Primary care dentists can be helpful in your search, too. Another good source of information is reviewing orthodontists' websites. Take a look around and see if you notice any problems. A bad orthodontist may have lucked out and found an award-winning website designer – you'll never know. Thankfully, online reviews are a great way to confirm their clinical ability with more accuracy!
Step 3 – Visit the office of the orthodontist you are considering. Just like your smile, initial impressions are important and can go a long way in determining who is in charge of your family's orthodontic treatment. Questions to ask yourself include; Am I greeted at the front desk? Is the facility up-to-date and clean? Is the staff helpful and kind? Do I  feel comfortable? Getting answers to these and other questions is crucial.
Complimentary Consultation
As you can see, finding an orthodontist may not always be easy, but making it a priority to do your homework and go over each option with a fine tooth comb is your best bet to getting the true picture of an orthodontic practice and their services. Being treated well, feeling listened to, and knowing you are in good hands with a highly qualified orthodontic specialist and team can make all the difference when it comes to you and your family's orthodontic needs. At Shirck Orthodontics, we are happy to show you what you can expect during your time with us and your anticipated outcomes. We wish you happy hunting and invite you to give us a call to learn what sets our practice apart or to schedule a visit at a location nearest you in Granville, Powell, Newark, Westerville, New Albany or Pataskala, Ohio.