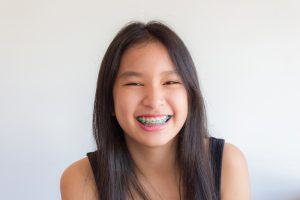 It's no secret that every patient has different needs. There's no one-size-fits-all when it comes to orthodontic care. For example, you might have an overbite, underbite, crossbite or open bite, tooth gaps, crowding or a protrusion with the front teeth only.
Top-Rated Orthodontists in Columbus, OH
That's why our exceptional orthodontist, Dr. Jeffrey Shirck of Shirck Orthodontics along with Dr. Jeff, Dr. Soo and Dr. Betina offers different styles of braces for his patients from Pataskala, New Albany, Westerville, Newark and Powell, Ohio. With these different braces styles, our teams can offer truly personalized care to children, young people, and adults alike.
We offer the following styles of braces:
Even though we traditionally think of only children or teenagers wearing traditional braces, the truth is that adults can also benefit from orthodontic care with braces, especially if they aren't self-conscious about wearing them. It just depends on the individual and their unique needs.
Orthodontic Care in Columbus, OH
While we offer various orthodontic braces, we also know that not every patient wants (or needs) conventional orthodontics. Clear braces are available for patients to receive orthodontic treatment that is more discreet. We also offer lingual braces that are attached behind the teeth so they are doing their work behind the scenes, so to speak, by keeping the braces hardware (wires and brackets) out of sight.
For children, we provide early orthodontic treatment that effectively and preventatively addresses facial symmetry by guiding jaw growth, making sure teeth come in with enough room, preventing the need to have teeth extracted and even cutting down on your child's orthodontic treatment time. As you can see, bringing your child into our office to receive early orthodontic treatment is beneficial for your child in a variety of ways!
What's more, adults and teens who want to focus only on slight cosmetic changes can choose  Invisalign®  or Invisalign Teen®. The Invisalign system doesn't use brackets and wires at all. Instead, it uses a series of clear, custom-made trays that gradually move teeth into their ideal position. Since they are removed to eat and clean, you can eat all your favorite foods and brush and floss normally!
Complimentary Consultation
Which style of braces is most right for you or your child? Call one of our five locations today to schedule a FREE consultation appointment with one of our exceptional orthodontists. We are proud to serve patients from Westerville, Pataskala, New Albany, Powell, and Newark, Ohio! We look forward to assisting you with your orthodontic needs!