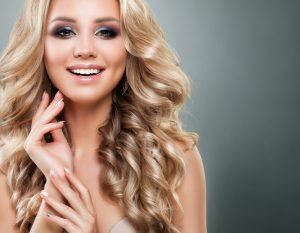 Most people likely wouldn't think to associate the glitz and glamour of Hollywood with orthodontic treatments. However, having straight teeth is just as important to the rich and famous as it is to everyone else. In fact, probably even more so, and many celebrities have chosen to get braces as adults!
While being in the spotlight may motivate the famous to get the orthodontic treatment they need, you don't have to be famous to want a red carpet-worthy smile. Whether you are considering clear or ceramic braces, traditional braces, same-day braces, or clear aligners, rest assured that you are not alone in seeking orthodontic treatment to correct your teeth and bite alignment. After all, these celebrities didn't wait to get the treatment they needed and neither should you!
Since most orthodontic treatments take between a year and a half to two years to complete, you might consider getting started today by making an appointment with Dr. Shirck of Shirck Orthodontics. Dr. Shirck is proud to serve patients throughout Powell, Newark, Westerville, New Albany or Pataskala, Ohio, and would be honored to help you achieve the smile you dream of!
Stars Who Wore Braces
Country star Faith Hill once rocked her set of braces at the Grammy Awards and she looked amazing.
In 1999, Gwen Stefani started wearing braces as a style choice and never looked back.
In 2002 at age 40, A-list actor Tom Cruise wore clear braces with ceramic brackets while promoting his film Minority Report and rocked it.
At 61, Academy Award-winning actress Faye Dunaway wore braces and followed up with a new set of veneers for stunning results.
The 2004 American Idol winner Fantasia Barrino wore braces for over a year in 2008 to correct her smile and watch her star rise.
Child star Dakota Fanning has worn several retainers and multiple sets of braces over the years including headgear that she once wore on The Tonight Show with Jay Leno. Now her smile is dazzling.
Superstar Miley Cyrus and Princess Kate Middleton opted for lingual braces which fit discreetly behind the teeth for gorgeous smile results.
Braces in Pataskala, New Albany, Westerville, Newark and Powell, Ohio
Study after study has shown the importance of a healthy and confident smile. No matter what age you are or how popular you are, we all want a beautiful smile. If you having been putting off getting your smile flaws corrected with orthodontics, you don't need to let anything keep you from your best possible smile. Make an appointment with Dr. Shirck today to get your smile consultation.
Shirck Orthodontics has offices located in New Albany and Pataskala that provide services to patients throughout Pataskala, New Albany, Westerville, Newark and Powell, Ohio. Call today!